Le Coq Sportif or should I say "The Athletic Rooster" which is the English translation, saved you hitting Google Translate really didn't it! A French company……..hang on, hold up, did I? Yes indeed I did, Le Coq Sportif are in fact a French company. Now there are not many people out there that are fond of the French, I myself happen to absolutely adore the French, who doesn't like great cheese and fine wine?
Known for producing sports equipment such as trainers, T-shirts and shorts whats not to like? Founded in 1882 so you'll probably agree it's pretty dam old school however the first items branded with the renowned rooster appeared in 1948. The company have done extremely well with sponsorship deals with many football clubs over the years, Everton for an example, not a supporter myself but what the hey COYB. Don't forget the The Tour De France and also it has been seen within the Boxing community.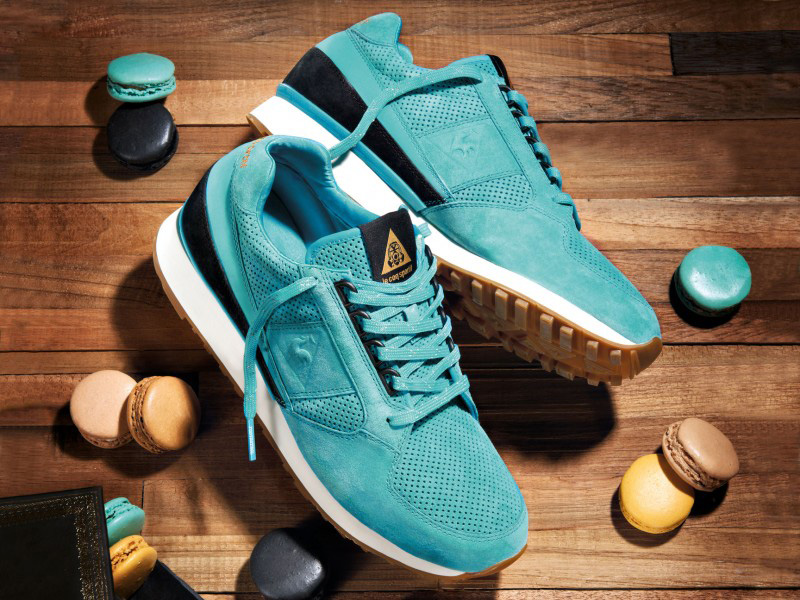 In more recent years and what myself and Jack often discuss is there more fashion based releases, take these Footpatrol X Le Coq Sportif Eclat – Macaron Edition trainers. Pretty special aren't they? Limited edition of course and if your lucky enough to find a pair, you'll see a heavy price tag sat next to them.
Like with a lot of sporting brands now such as Lacoste and Sergio Tacchini as years have gone by they have become more popular with the kids on the street, myself included. The problem is for what ever reason I find Le Coq Sportif is often overlooked, people, especially my friends just think of it as that s**t brand that other pupils had in physical eduction back at school. See past that you absolute bunch of tossers, the products are premium, the products are cool and it's forever growing from what is an already worldwide company. Get on board and get on board NOW, Jack has already sorted me out with a pair of tennis short shorts from The Lanes down in Brighton which he visited earlier in the week.
Merci beaucoup, au revoir .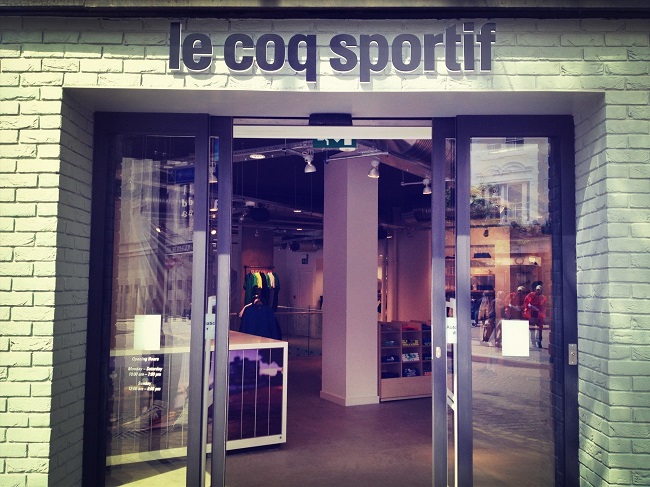 Images courtesy of menswearstyle and highsnobiety.