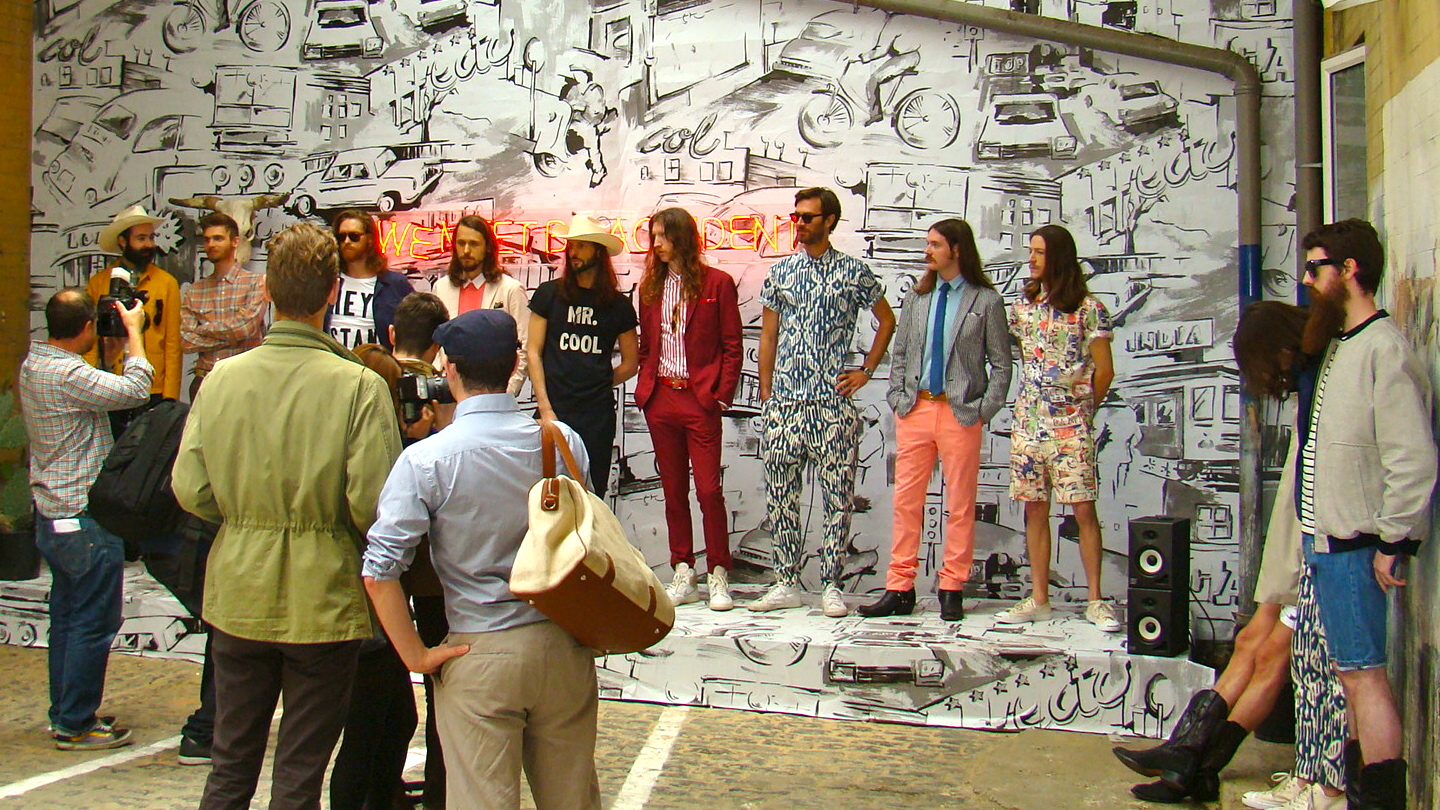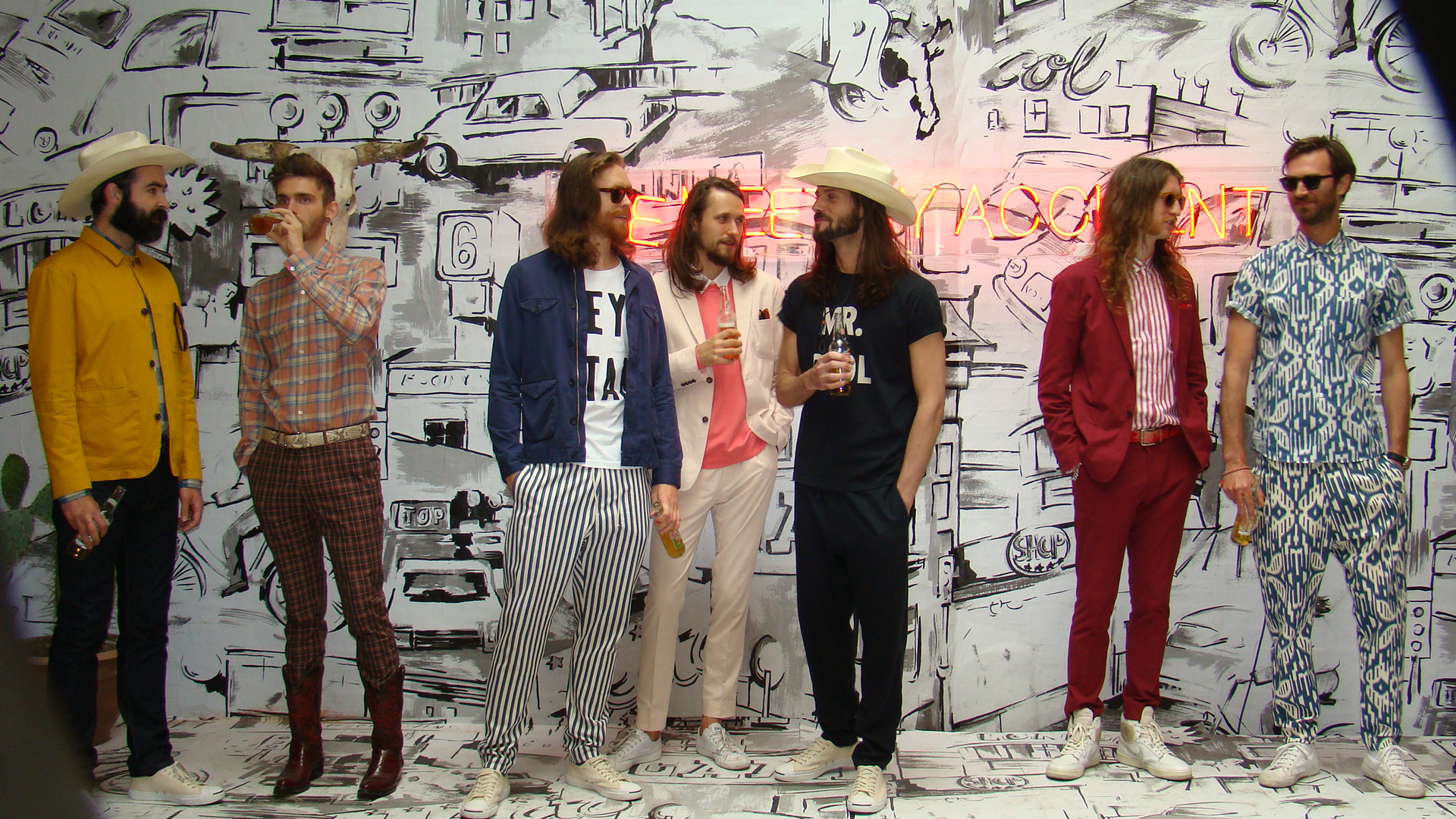 The day was full of excitement and curiosity. The fact this was our first fashion press release made us think, "What was in store for us? What's the overall key theme for next year?" The outcome? American Living is the next best thing. And as Hentsch Man continuously reiterated "We Meet By Accident."
And indeed it was by accident. Inspired by "a road trip to nowhere" Hentsch Man's itinerary was quite clearly shown that indeed, Southern Cali' style is in for next Spring and Summer. Lost and forgotten New Mexico ruggedness showed amongst the collections with simple tones and slim lines. Nostalgic prints and colourful shades gave vivid silhouettes to usually rather plain, drab garments always seen here across the pond. Shape, patterns and fabric played a huge part in Hentsch Man's individuality this season and it shows, when this is crafted into Harrington jackets and blazers. We're big fans of the all over prints, such as the matching shirt, tie, shorts combo. Simply genius! Overall, we were mightily impressed.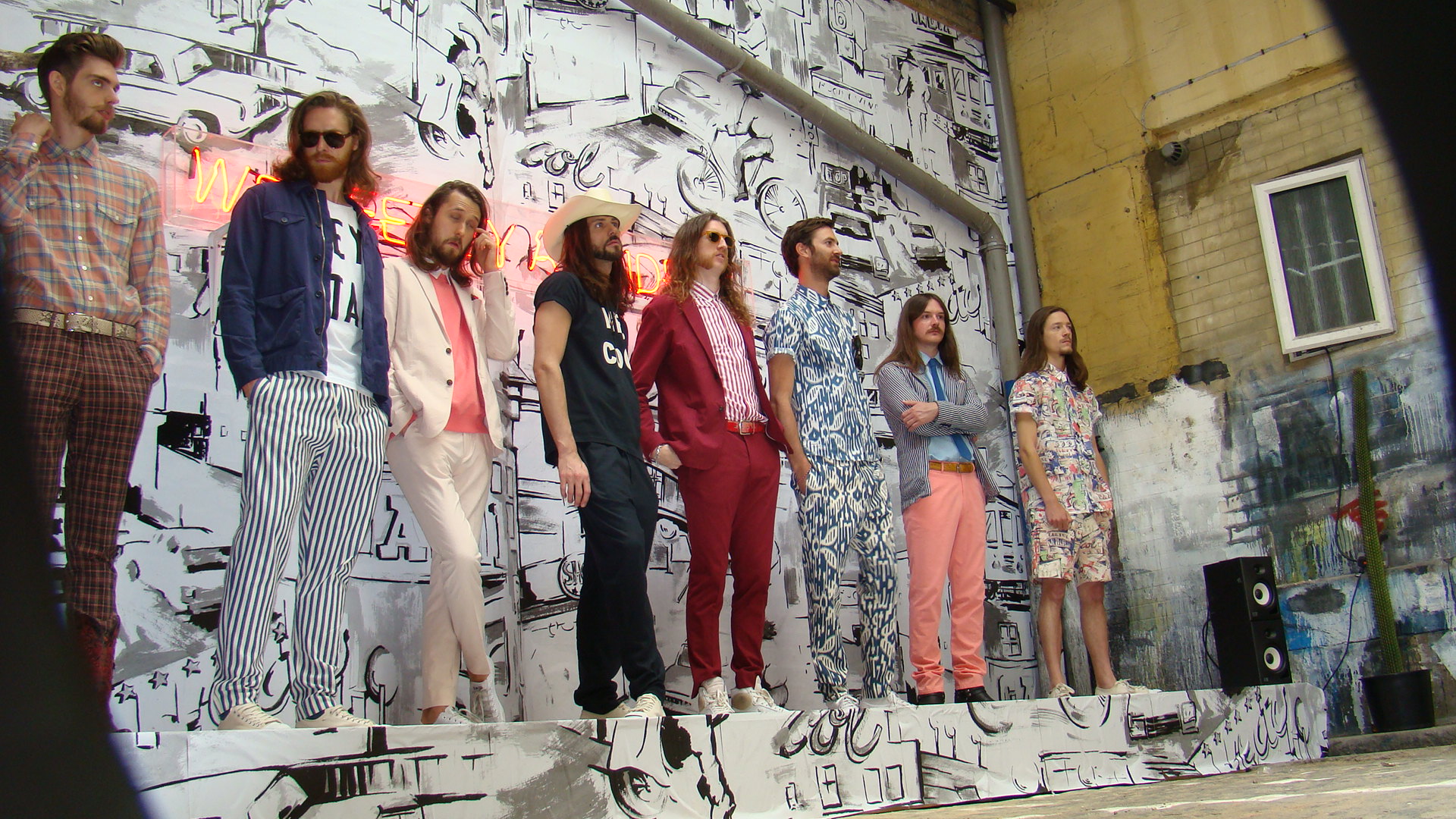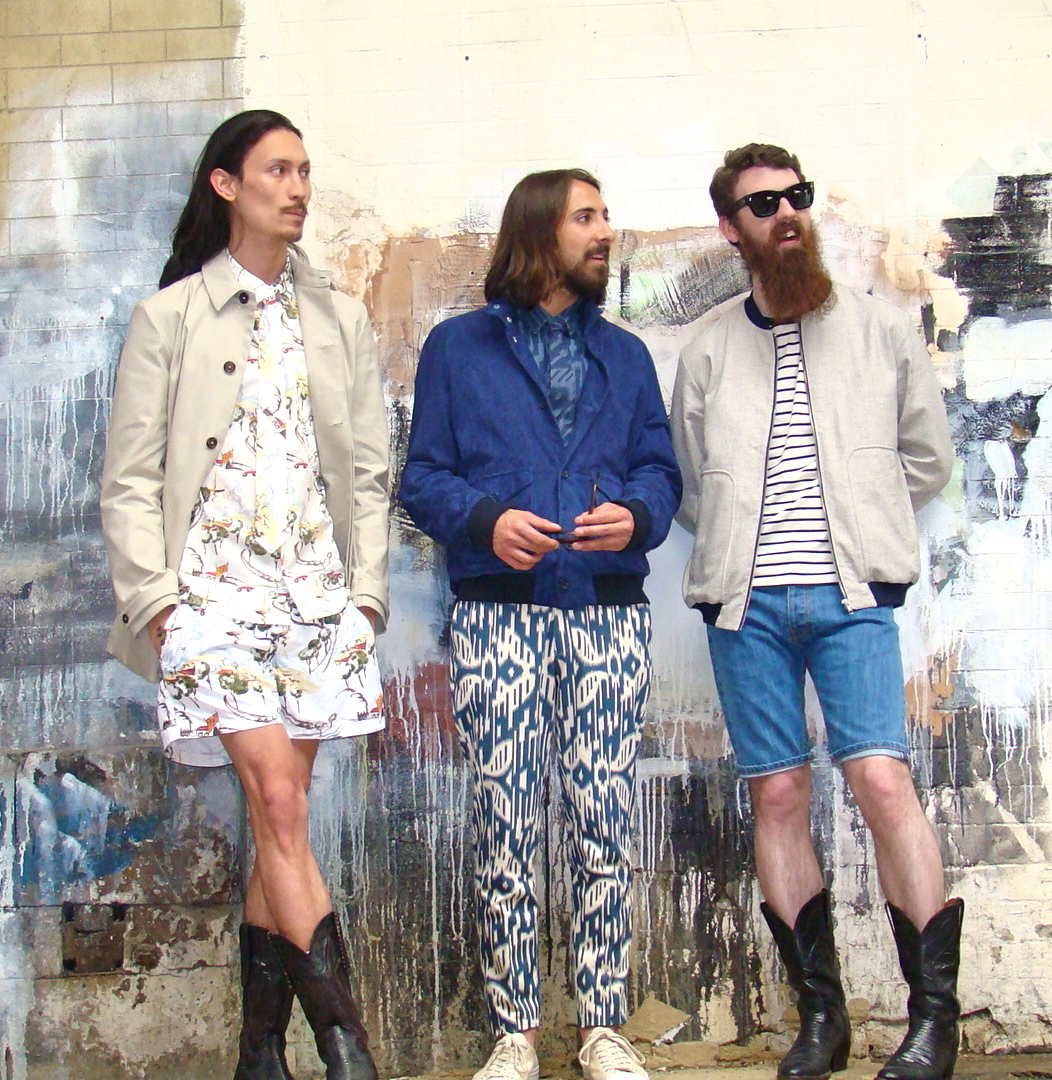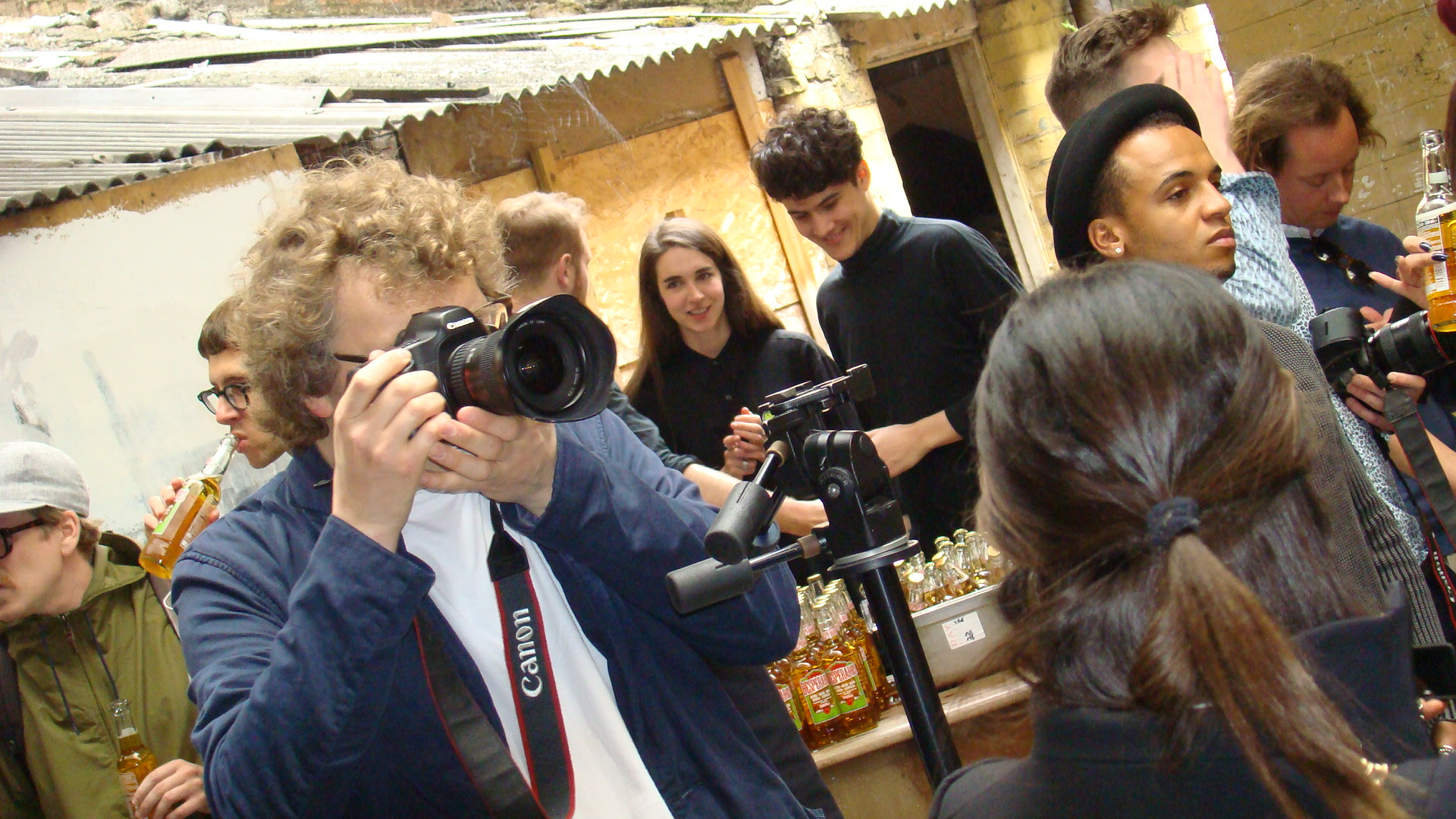 Hentsch Man's hospitality too was exceptional. Desperado's and popcorn available for every guest and with a huge welcome as warm as their new collections! It certainly shows that Spring/Summer 2014 will be a rather interesting season not only for the ever growing brand but, for men's fashion too. We're sure that other labels will jump on the Americana band wagon very soon and this won't be the last time you'll see this entourage.
We'll leave you with some more pics of the preview and we'd like to offer our thanks to Hentsch Man for inviting us to their excellent sneak peek!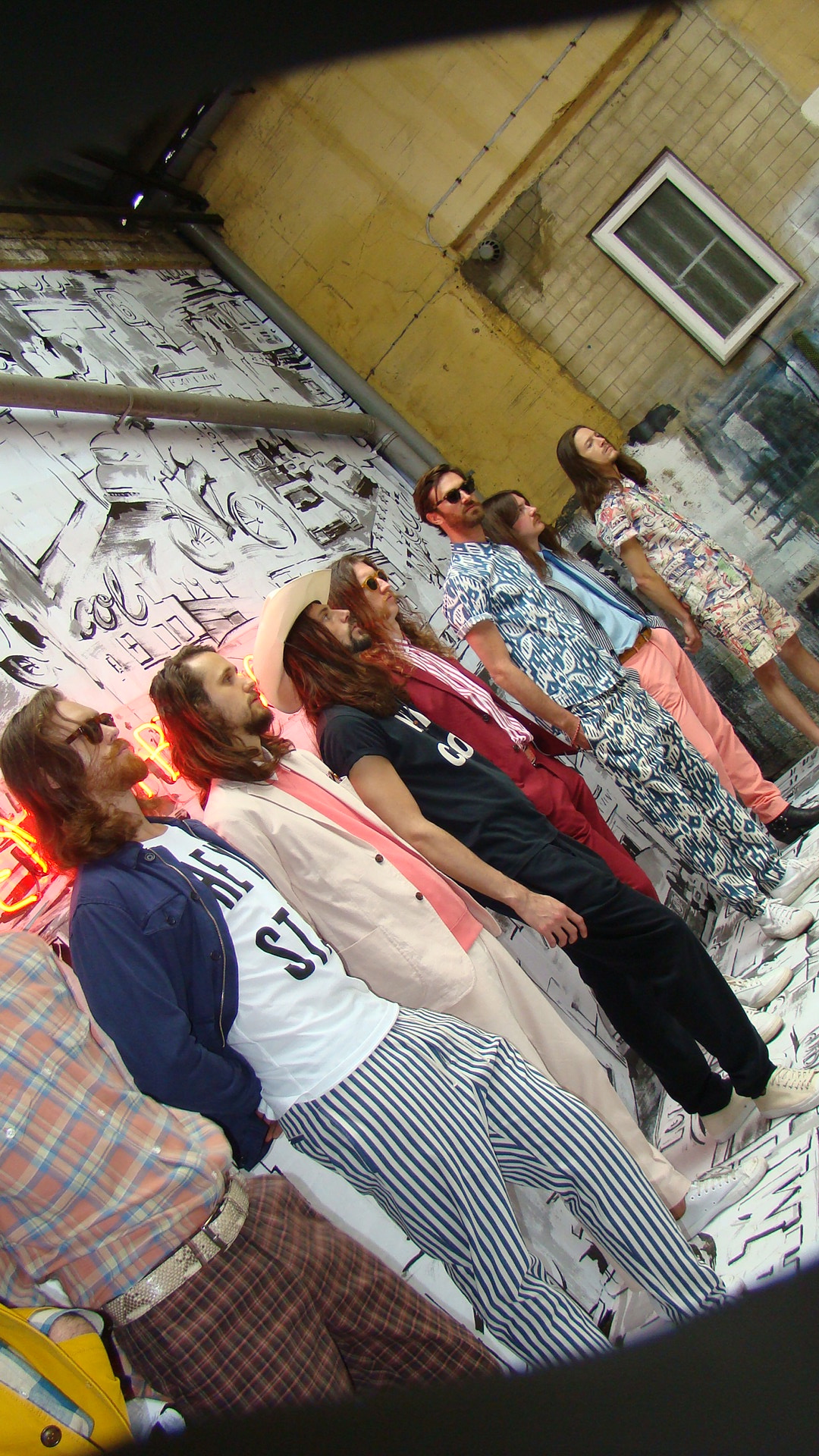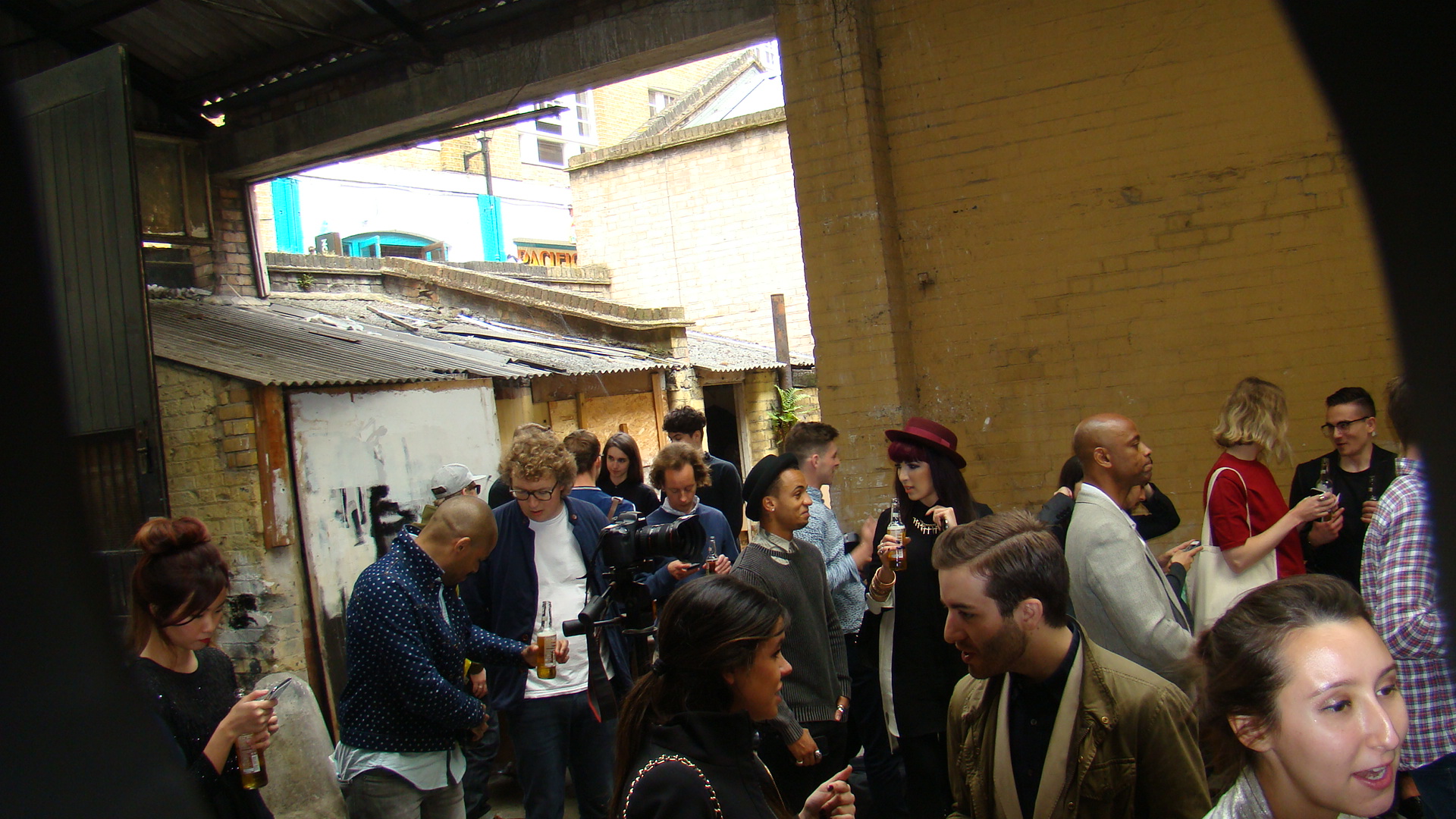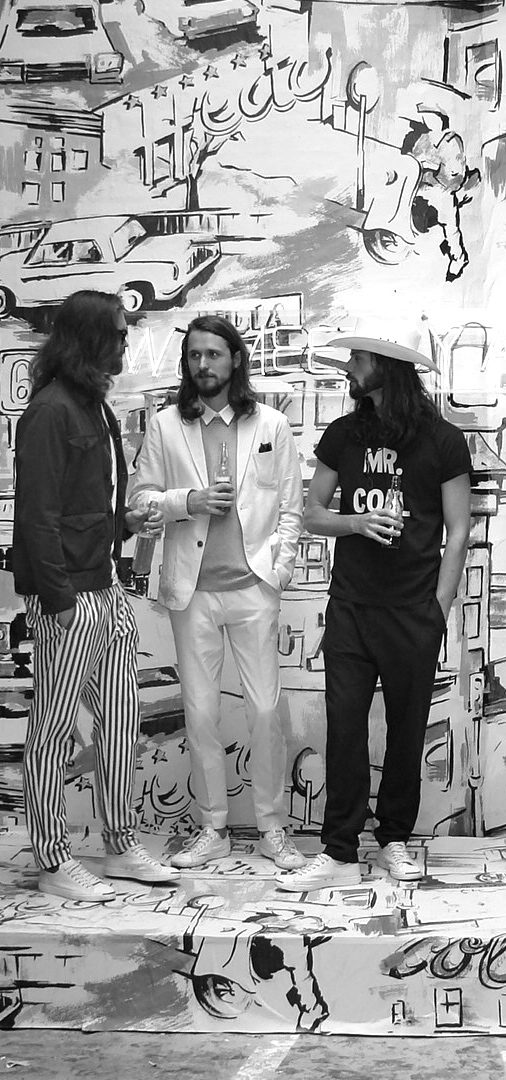 All pictures are courtesy of us! And there's more available on our gallery page.