We're on the topic of serious haulage here, now I'm not pussy footing around with a few t-shirts, one pair of shoes and a wash bag, this is serious carrying capabilities we're talking about. I have no idea about you guys, but when I think about a piece of substantial luggage, I want lifespan, I want space, I want style and most importantly I want strength. The last thing you want to do is arrive in St Tropez for the summer to find your favourite pair of monk straps squashed beyond return, your trilby flattened and not to mention your BYREDO Eau De Cologne bottle destroyed amongst it all. With all that in mind then, nothing is more reassuring than knowing an elephant could literally walk straight over your case leaving everything inside unscathed…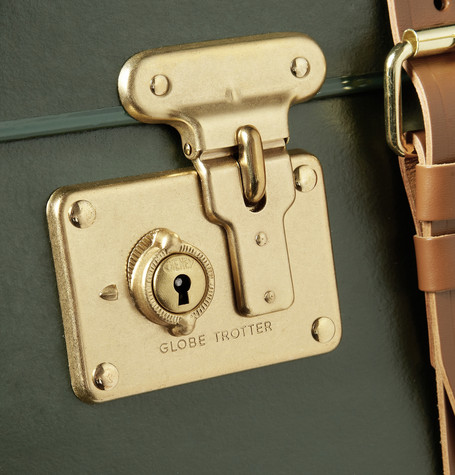 So you're going to travel?  They'll come a time in your life when staying in one place just isn't working for you, boredom sets in and it's time to shut up shop and head overseas. Why you might ask? Come on, lets not kid ourselves, we all travel and some of us do it better than others. You have those…"I'm just travelling so it's ok to look like utter shit" people! Well I don't know what planet they came from but that's not how it should be, the 'travel' as it were, is all part of the trip and I myself am a strong believer of travelling in style. Not only does GLOBE-TROTTER help you carry your wardrobe, it more importantly helps you look good doing it.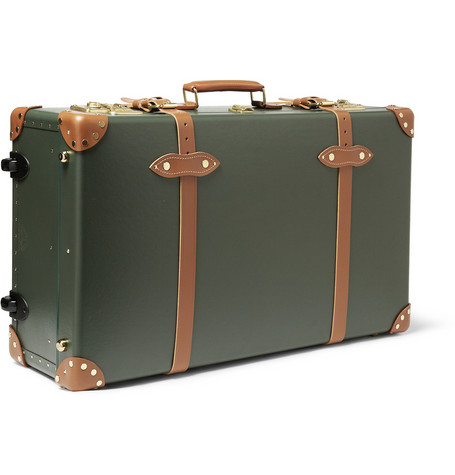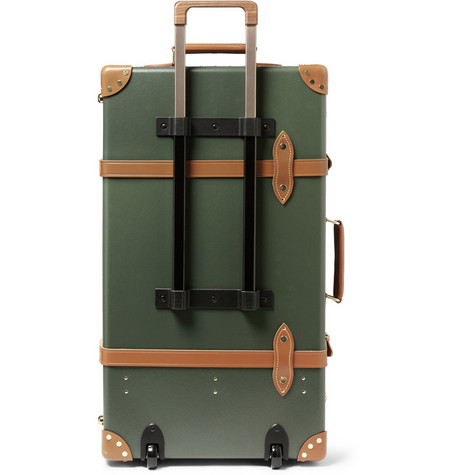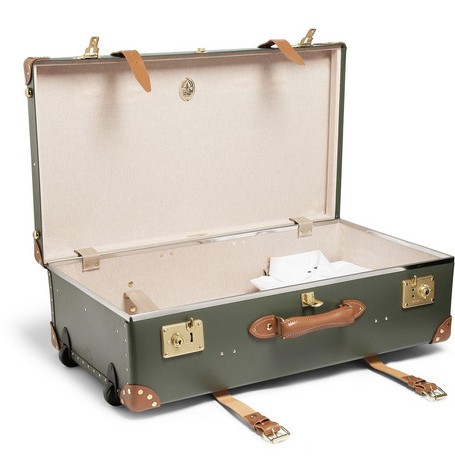 The brand GLOBE-TROTTER was founded way back in 1897, so it's safe to say they know a thing or two about luggage.  You can spot one of their cases a mile off, known for its traditional style with its leather covered corners and straps, it reminds you of something you would have seen back in the war, not that I was alive around that time or anything, but you know what I mean.
When you purchase your GLOBE-TROTTER suitcase, you don't just get a mass produced item, your getting a handcrafted piece of perfection! Each product takes a steady 10 days to make (by hand) and the company does none other than stick to its roots with each and every item still being produced in Hertfordshire, England.
Now if all of that doesn't begin to suffice then i'll leave you with this…they once made Sir Winston Churchill's briefcase! Sound good enough?
All examples seen here can be purchased from GLOBE-TROTTER direct or Mr Porter respectively.
Images courtesy of Mr Porter.