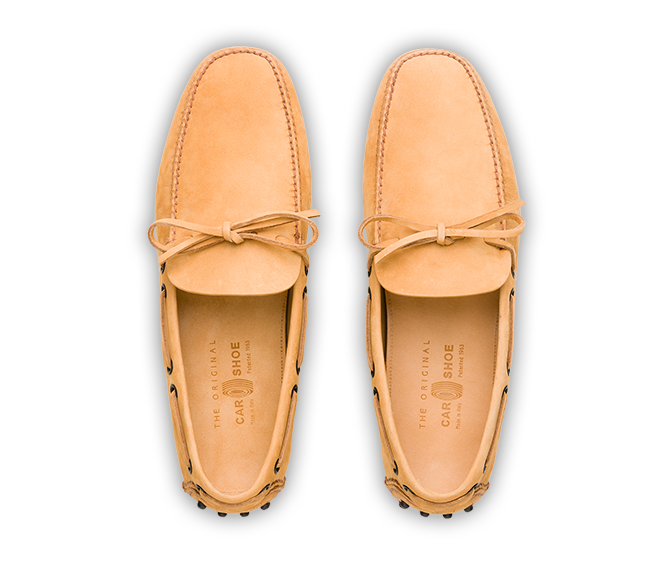 There are only a handful of shoes I would expect an Italian gentleman to be wearing as he steps out of his 1961 Ferrari 250 GT California on Lake Como. Famously known for the tiny rubber nubs that are often noticed as they continue up the back of the shoe…The Original Car Shoe is by far the most staple driving shoe of all time.
Founded in 1963 by Gianni Mostile, Car Shoe soon began to develop a recognised name but it wasn't until 2001 when it was taken over by Prada that the stylish moccasin really took off.
Now for me, what makes these simple, slip on, go to shoes is the fact they can be so easily and so effectively dressed up or dressed down…match with your summer linen suit for that mid season wedding or pair with your tailored shorts and Sunday shirt (that's an oxford by the way) and you're applying a style that is long desired by lads in their early twenties to gentlemen reaching sixty plus.
Purchase direct from Car Shoe and the colours, styles and materials are endless.