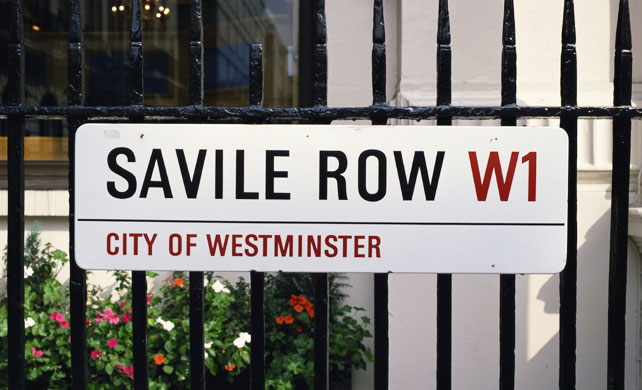 The word Tailored comes up in conversation and you'll probably start to think of suits, you'll be thinking bespoke and not the mention big money. If you know your stuff you will have certainly heard of Savile Row, known for its traditional bespoke tailoring nestled in one of the most expensive area's of central london, Mayfair.
Savile Row isnt, with disappointment, the topic in question, however it's tailoring related so was worth mentioning. Come on it's Savile Row for christ sake.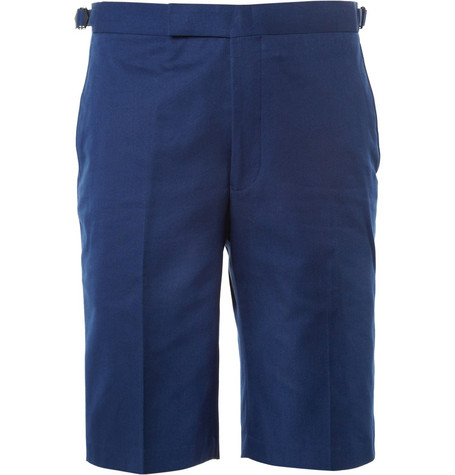 Richard James £280
Tailored Shorts is more on point with what I'm discussing today, most people would sack them off in an instant, seconds within them being brought up in conversation. The problem I find with a lot of the public, including friends and family is people will categorise items and never look back. So you say Tailored Shorts and they come out with, well I'm not a business man or I'm not going to a wedding…….hello! All of that is irrelevant, style is relevant and me along with Jack both agree we're sick to death of seeing the classic chino shorts turned up a fold or two, granted they'll always work and they'll always work well but a little variation this summer wouldn't go a miss.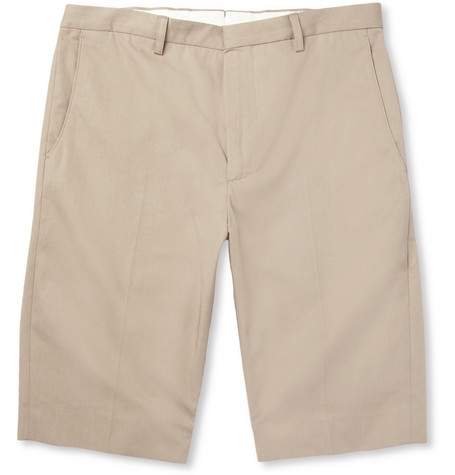 PS by Paul Smith £110
Above are two great examples of a smarter short, take a hot day and a semi formal environment and I do mean 'semi' pared with a great example of suede loafers, see Grenson, throw on a white linen shirt and your there. A new favourite word of mine, you'll be looking MUSTARD.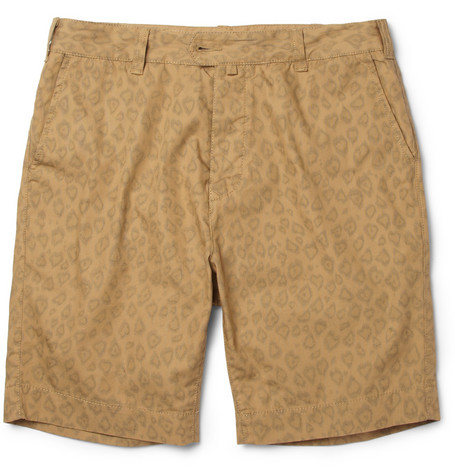 YMC Leopard-Print £110
Still Tailored but on a more casual end of the spectrum, take these bold Leopard-Print shorts from YMC. To be worn with a strong back bone in relation to expect comments somewhere in the reign of " whens the safari " well if your friends are anything like mine that is.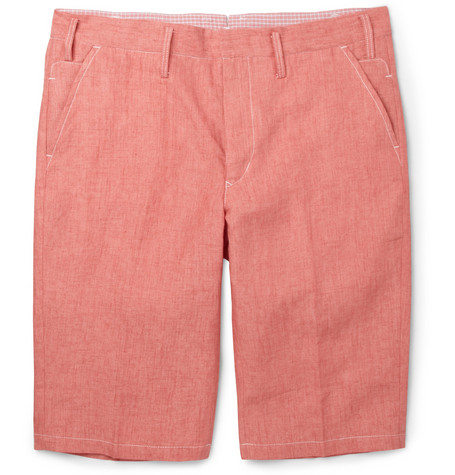 Junya Watanabe £245
Images courtesy of GQ-Magazine and Mr Porter.