Apologies for the wait, it sure has been a while. 4 months I see its been, Jesus, "what have we been up to you ask?" A lot is the short answer, but we'll keep the pleasantries to one side for the minute.
It was only recently that I and Owen thought "Gosh darn it, what next to discuss?" and with my partners title (sorry mate loved the phrase, had to grab it!) stored in the back of my mind, this arose.
So, what are we looking at now then? Pens happen to be the answer. I dived straight in head first, to invest in a Fisher "Space Pen" and by jingo, its a dream to sign those cheques (or do Sudoku with). Light, compact and with the chrome glistening from your pocket lint, you could right a novel upside down if you fancied (Fisher's words not mine).


FISHER "SPACE PEN" £25RRP
These pics happen to be the scale size of the Space Pen so hardly an eye-sore or a nuisance that a drab Bic will become, likely exploding in your shirt front pocket.
And to hell with it, when you're depositing that bankroll with as many zeros on the end of it than you can dream of, why not do it with this gem?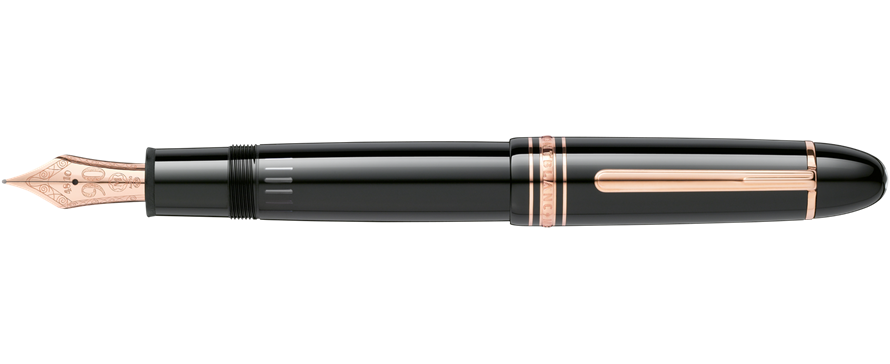 MONT BLANC "MEISTERSTUCK 90 YEARS" 149 FOUNTAIN PEN £620RRP
This really is the "Daddy" in writing utensils. 18K red gold encases this piston fountain pen and combines luxury and sheer audacity.
However, if you have the funds and maybe the common sense everyone should be blessed with, consider this.

CROSS CENTURY II 1OK GOLD ROLLER BALL £130RRP
This has the style you'd come expect and the "pizzazz" to show what you're made of to that Santander clerk, or be it, your lecturer.
So, if you've been earnin' and burnin', don't ever have to use that free IKEA pen again.
Pics courtesy of: Montblanc UK, Fisher Pens & The Pen Shop