Something that I have been pondering with for a while now…Pyjamas, and why on earth I stopped wearing them. Ok so you received a pair of new pyjamas every Christmas up until the age of 11, right? You would honestly surprise me if you were to say you didn't, we were all there once upon a time and my god didn't we just hate it. Then came the teens, years where you only thought it was cool to wear boxers to bed, well at least I did, yet here I am in my early twenties wondering why I put myself through freezing cold bedtime conditions. Ok so if your having company you may want to reconsider dressing up for bed and go down that, I'm not wearing anything tonight route, and if she still isn't playing ball just face that your in for a rather cold evening. But for them nights where its you and the bed, a time to stretch out, starfish if you will, then there's always Derek Rose…making luxury pyjamas since the 1920's and doing a bloody good job old chap.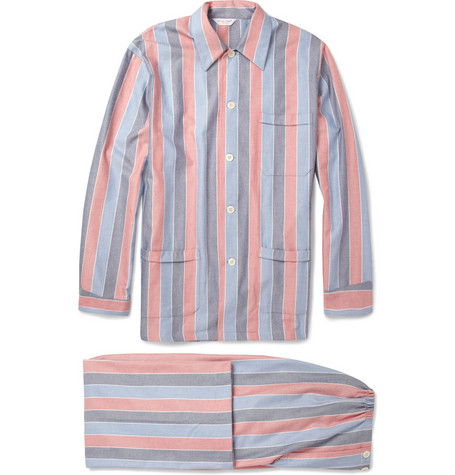 Check out this dapper combo above, striped cotton-twill, how could you possibly go wrong and how could you even say no! Being located on Savile Row speaks for itself, Derek Rose sticks with some of the best fabrics this day and age has to offer, that's what they are indeed known for and that's what they do best and hence why their classic pyjama is still considered as some of the best luxury sleepwear In the world.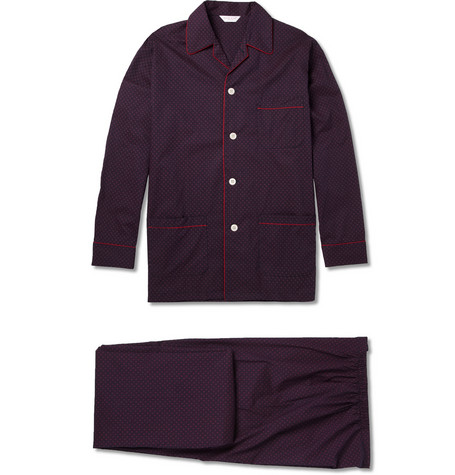 A Singletonmeetshorsley favourite, the opulent pattern, a comfortable and stylish choice made perfect for reading the sunday papers. All example seen here range from £130 upwards. But as we've always said, you cant out a price on panache….