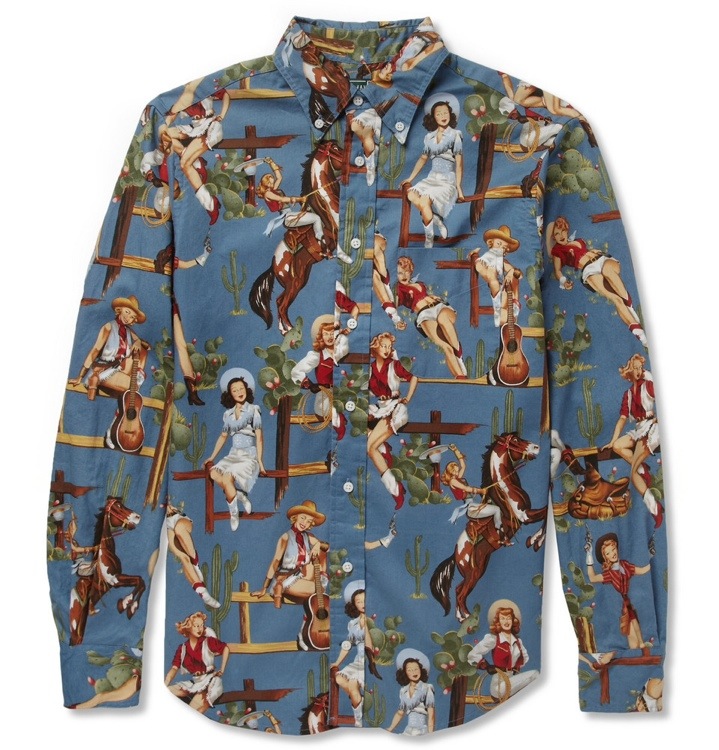 Gitman Vintage Slim Fit Printed Shirt £175
I can guarantee you've been there. You've gone to look in your wardrobe in preparation for Friday night and you gaze upon your shirt selection. You've been here before. That checked shirt has seen a lot of action. Christ, that denim shirts been on many times at Tiger Tiger. This feels oh so very similar. So what to do now then?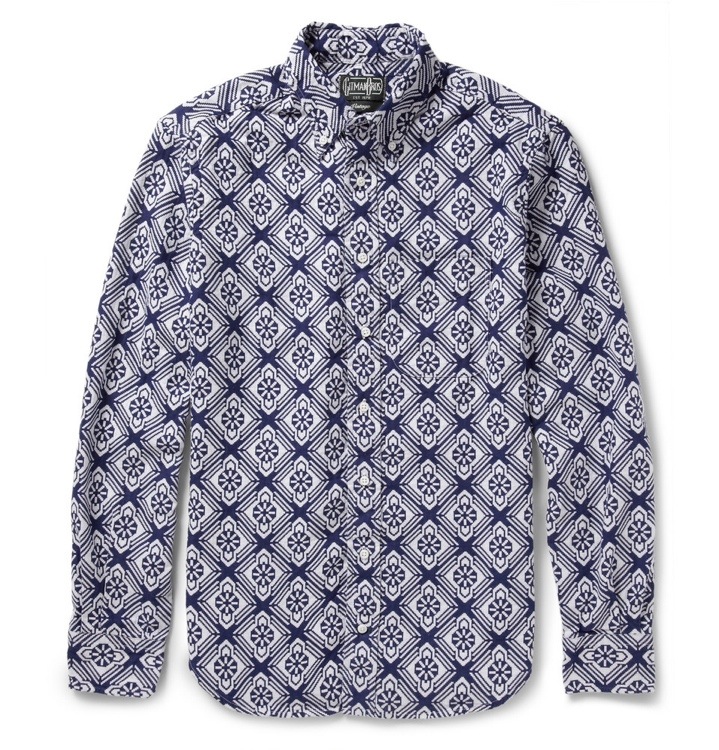 Gitman Vintage Jacquard Shirt £175
Well, the call has been answered. Before you is some examples from US shirt makers Gitman and their Vintage range in particular is well worth considering. Having been producing garments since the 40's , these guys have a tremendous amount of experience in making shirts and have reissued archived designs harnessing styles from the past 70 years.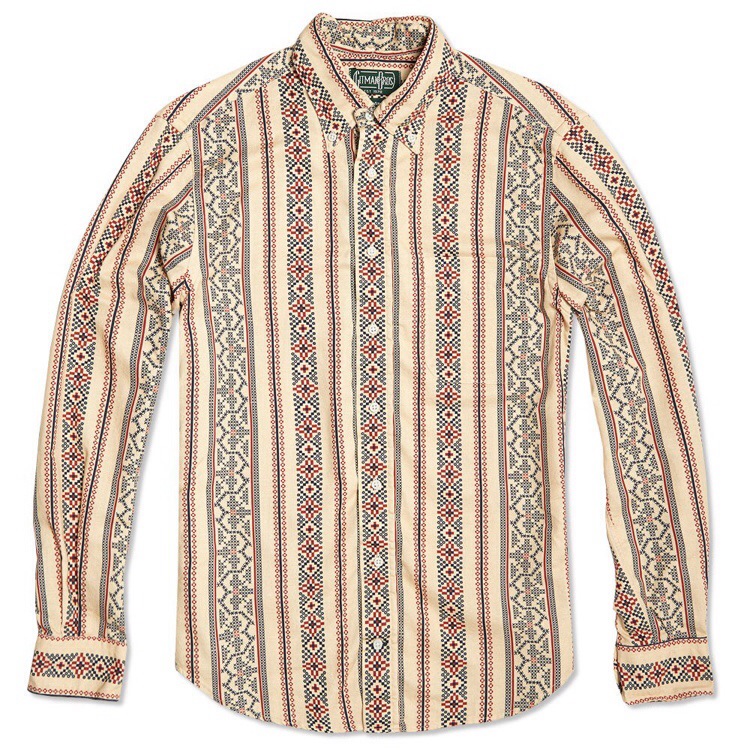 Gitman Vintage Vertical Alpine Pattern Shirt £165
I must admit, £165 is hard to justify for "just" a shirt but, will you see another soul in a 50 mile radius with the same piece? Its not to say that only that matters but, its certainly nice to get a comment on a shirt absolutely no-ones seen before when your out with your buddies. I doubt a single soul has heard of the brand let alone the wicked prints they bring out.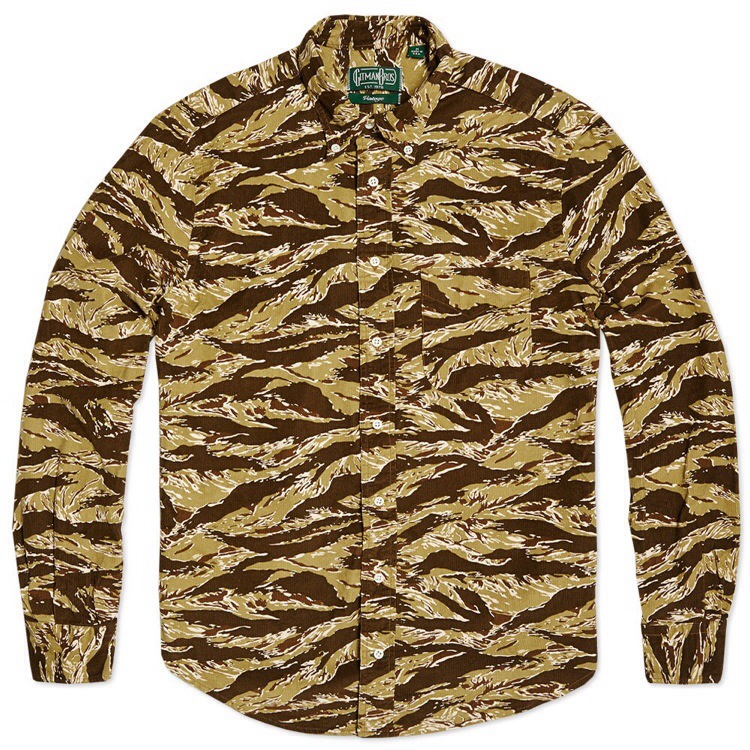 Gitman Vintage Tiger Camo Corduroy Shirt £165
And considering only "premium" menswear stockists will hold them and not your local Topman its something certainly worth looking into. Each piece in itself is unique, exceptionally well made and can easily stand the test of time without the risk of being overlooked in a months time when it comes to your next outing.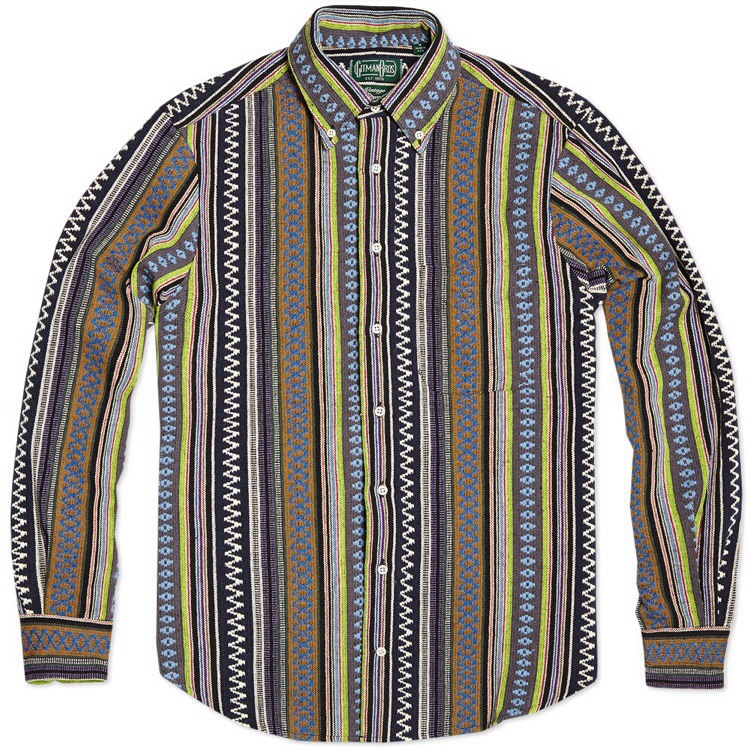 Gitman Vintage Drug Rug Shirt £165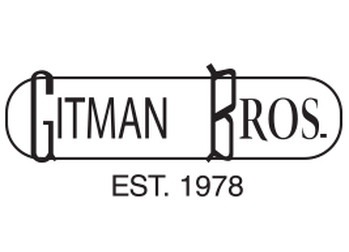 Pics courtesy of Endclothing & Mr. Porter