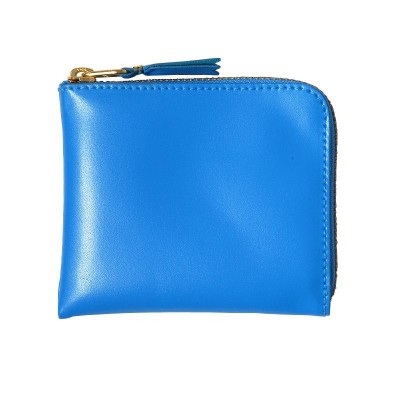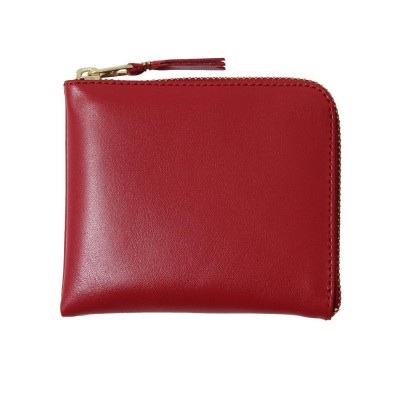 COMME DES GARÇONS has all the class and quality you'd come to expect from it's rich Japanese roots (you were waiting for me to say France weren't you?). Yes, indeed it does have bonds to Paris, although actually based in Tokyo since the late 60's, it's gained some what of a cult status. Producing anything and everything from menswear, womenswear,  accessories, perfumes and even jewellery, Comme Des Garçons has renowned its self for fresh colours, distressed styles and influential uses of the colour black. This brings me to its rather nice collection of wallets.
As you should know, your wallet is one of your most important accessories. You could be dressed head to toe in the finest of luxury menswear and still be let down, if your carrying one of those rather vulgar £10 "Genuine Leather" abominations. This is were these beauties come in. Made of 100% "Premium Cowhide" leather, these are of an exceptional quality and are unique in everyway. Usually its a case of fumberling around for change and  dropping half of it on the floor, not now. The SA3100 range (both above RRP: £55)  come with inside coin pouches eliminating that problem. With plenty of space for notes and cards also, you'll see a shining difference in your day to day life and so will everyone else when you whip this out to pay for your Nando's.
The SA3100 range are available at all good Comme Des Garcons stockists and their flagship store.