Once again winter, looms around the corner. No longer suffer with the miserable damp and cold climate we're stuck with here in Blighty, why not invest in a layer of sheepskin? Ok, it may sound slightly inhumane and a tad "fairytale", but this is no laughing matter. Truckers in the USA look no further than a Levi's Sherpa jacket (£90) when it gets chilly over the rockies, so why should you feel the cold on your way to the pub on the weekend?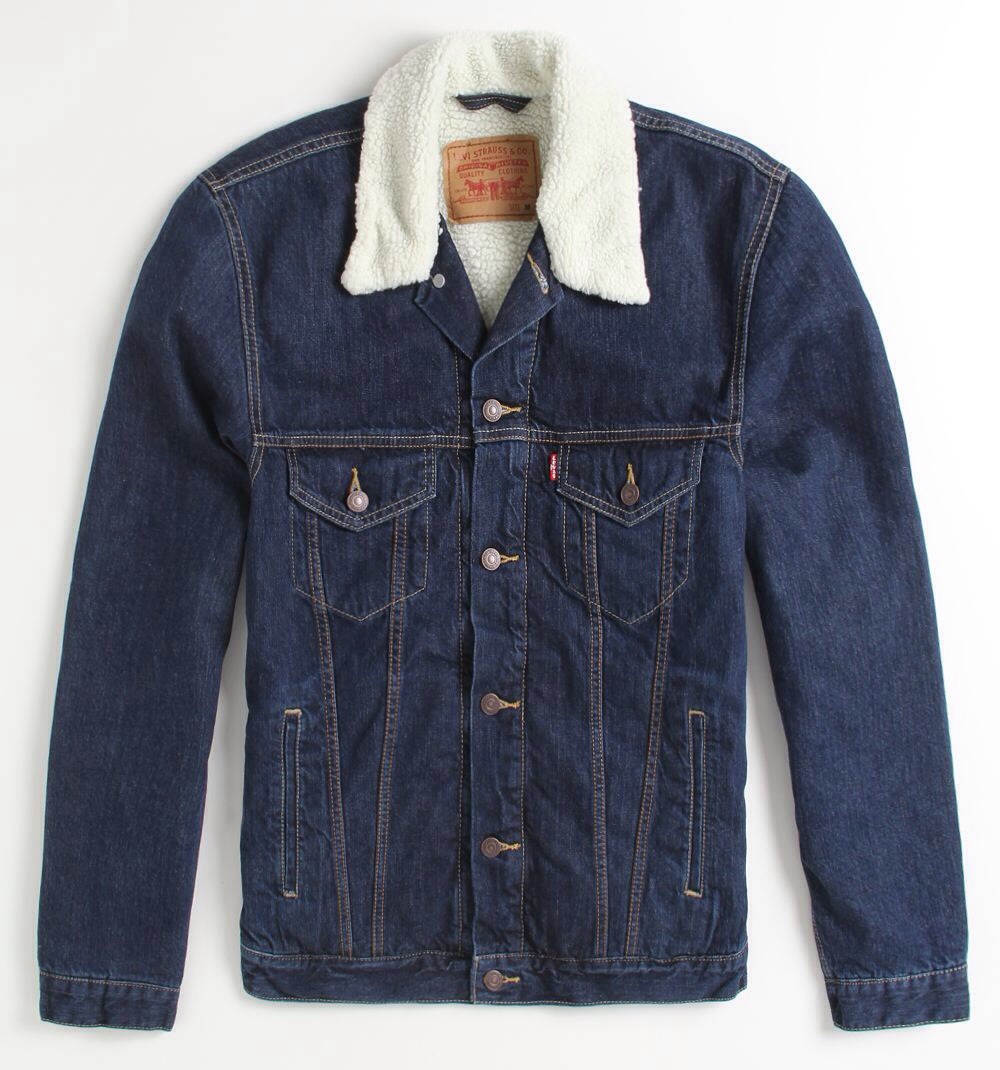 You can't beat the simplicity and effect of a denim sherpa. Practical, stylish and 100% wearable. Don't fear looking too "Red Neck", go with double denim, boots, sneakers, you can't really go wrong so the choice is yours
Corduroy, a material which is risky and hard to pull off. No more. Look at this fine sherpa from Battenwear below , at a reasonable £339. No chances of blending in with Nan's couch here.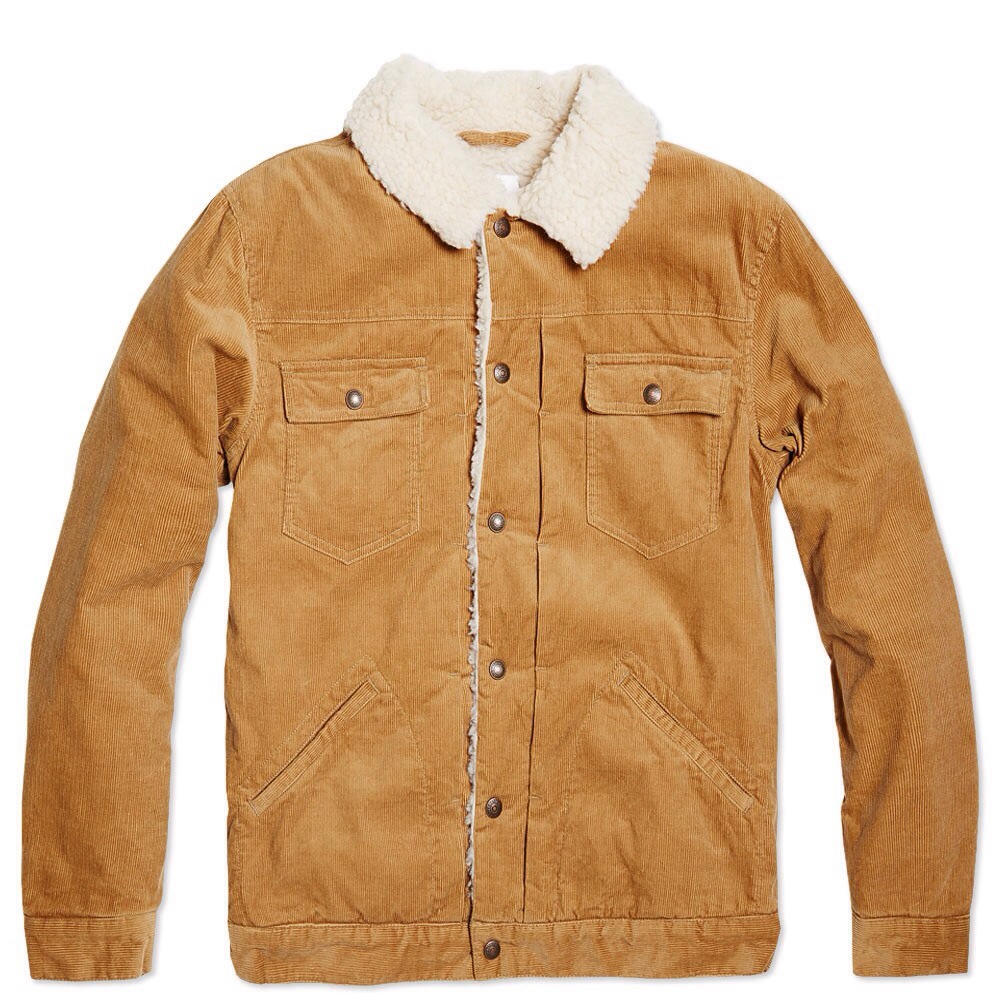 It doesn't just stop at denim and corduroy though. No, no, no the road just keeps on going and our next stop is, Leather. Recently leathers seen a resurgence on the fashion radar but, it wasn't long ago you'd be rinsed for looking like a biker or as if you belonged in the Matrix.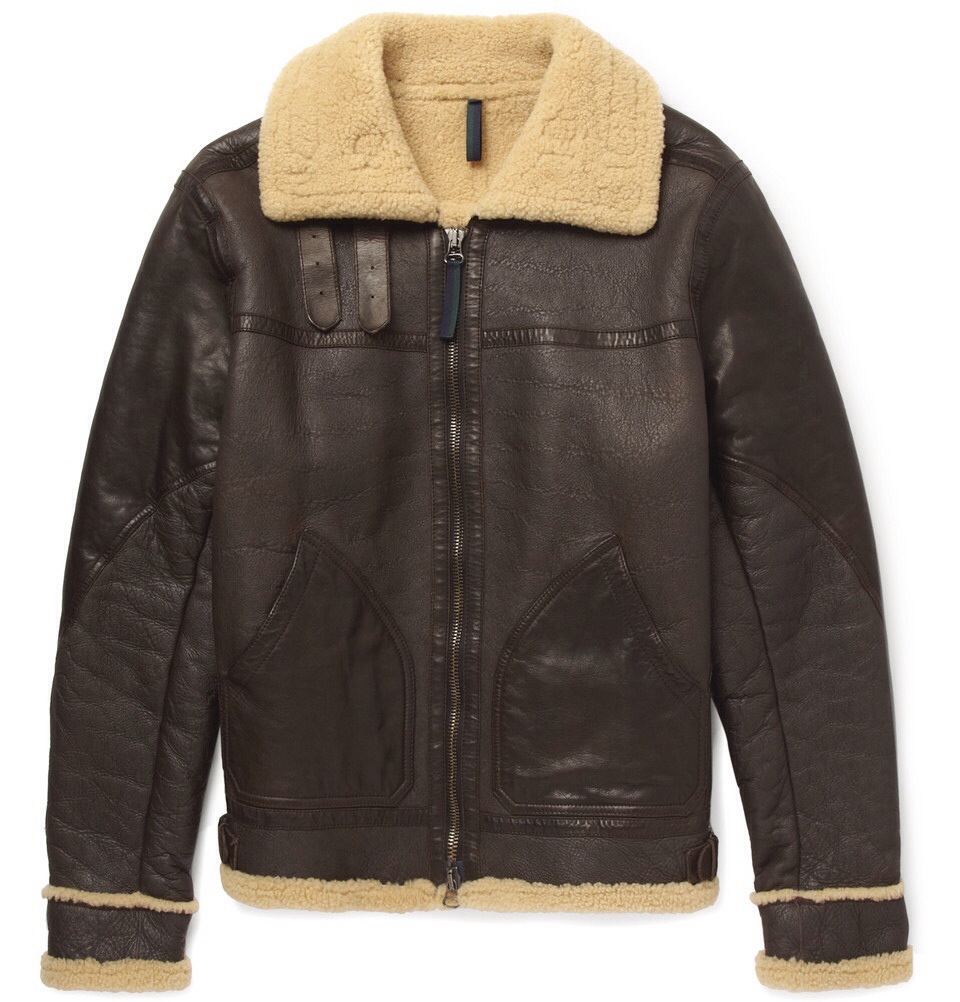 Belstaff, a name that needs no introduction, have hit the nail on the head here (above, £1300). Old-school aviator styling with premium leather hides, you get it all with this stunning example, if it is a little pricey!
So, this winter don't cry wolf, cry sheep.
Pictures courtesy of: End Clothing & Mr. Porter