So as you probably know by now, Me and Owen love a good time piece. We'll more than likely talk about them all day, spotting a intriguing piece or two on Daily Watch or in the latest GQ magazine that comes through my door every month. It some how seems that really nothing quite makes a "Man" than a banging watch on your wrist. We also strongly believe no "Man" is complete with out one. Take us for example. We both have as a daily Mondaine, (we never wear them both on the same day I must add) and recently I got my Hamilton Ventura that I've been longing for some what of 3 years.
But now we have both bought "reasonable" watches and by jingo love them, we seem to be looking more in depth at the luxury and very much high end examples. Owen has his favourites in: IWC, Rolex and Patek Phillipe. I have mine as: Jaeger Le Coultre, Baume & Mercier and the one I'm going to talk about now, Cartier.
You've probably seen their ads, usually a Leopard cub on a beautiful lady's lap with a Tank Anglaise strapped to her wrist. I'm not quite sure what it is that takes my eye, the Roman numerals on the white as snow face or the exsquisite pink gold casing holding it all together. Just take a look at some of the examples here.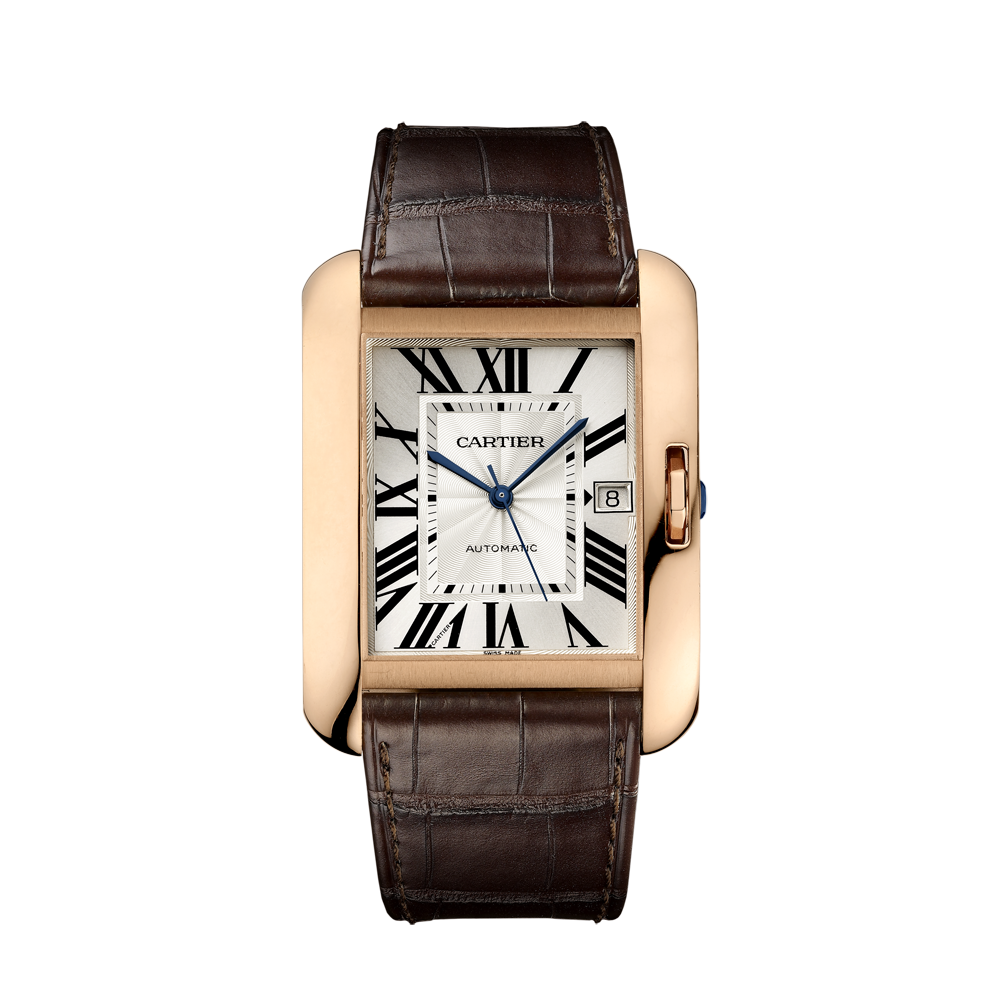 "Cartier Tank Anglaise Extra Large" £15,900 inc. VAT
The humble beginnings of the Tank watch take us back to the Western Front in 1917. Here a young Louis Cartier glanced in amazement at the first sighting of the French Renault war tanks. He took inspiration from the stark vertical edges on the box like vehicle and then put integrated straps on the body, much like on a moving tank track. He also added sword like moving hands and bold roman numerals to the visage.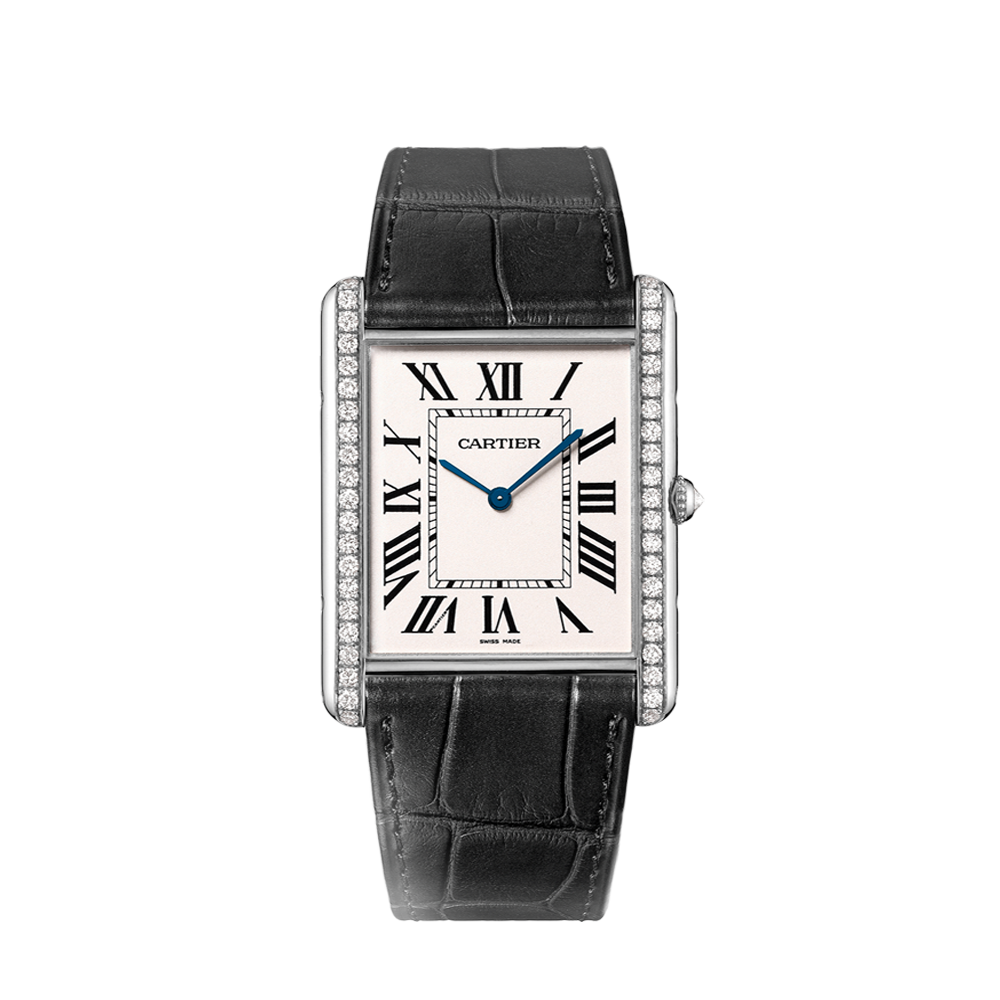 "Cartier Tank Louis Extra Flat Diamond"£22,100 inc. VAT
What can be more luxury than this? A diamond encrusted, 18K white gold face and still this manages to be less than 5mm thick. Definitely one for the connoisseurs.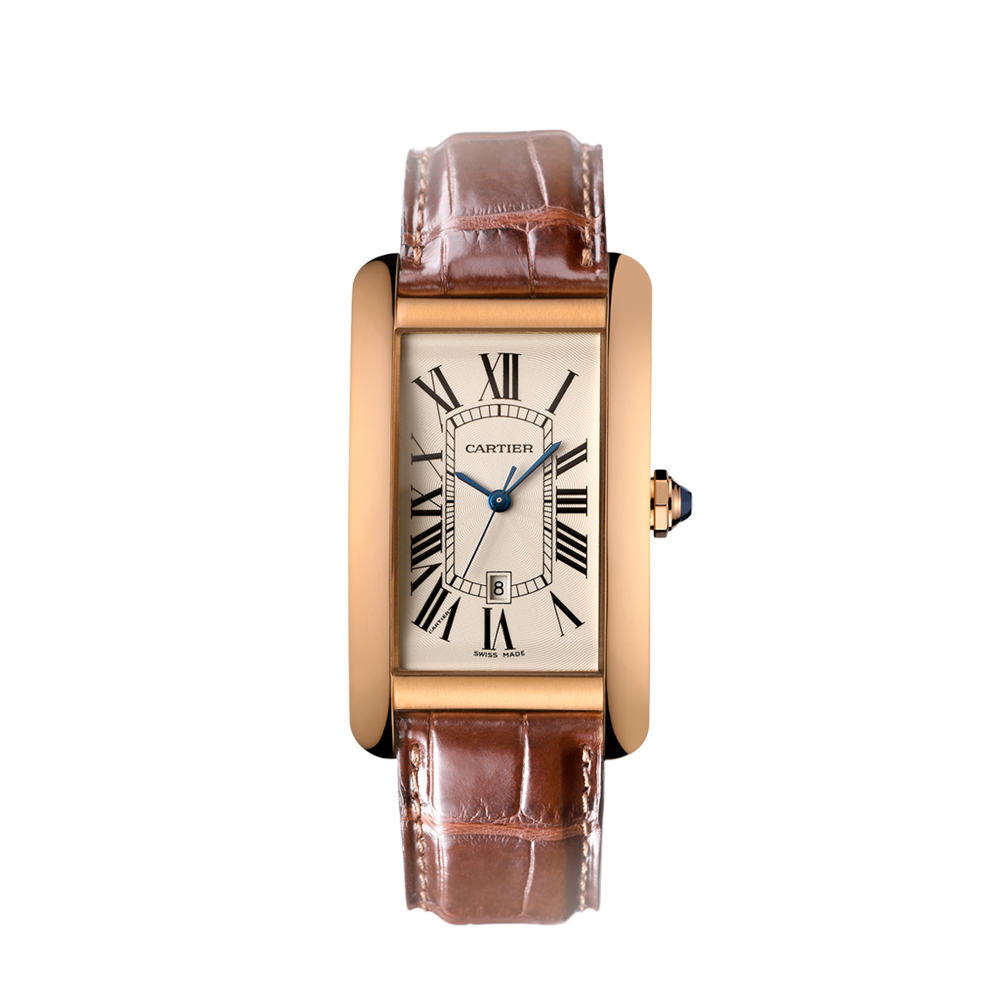 "Cartier Tank Americaine Large Model" £11,100 inc. VAT
This model above, the Tank Americaine is a striking piece indeed. 18k pink gold is used for the crown and casing and with a alligator strap theres indeed no risk this is going to "snap" (excuse the pun). The sizing too is very minimal. No more than 45mm wide and 8mm thick, this is certainly no Big Ben on your wrist. Go on, look how cute the cub is.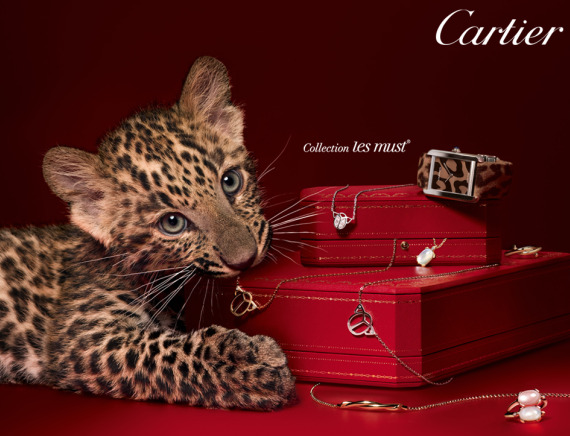 All pics courtesy of Cartier