Double Denim is one of those fashion "faux pas" that is either adored or loathed. It is hard to get the look right, but by following our simple tips, you can make sure you don't look like you belong in "Take That" back in the 90's (Sorry Robbie!)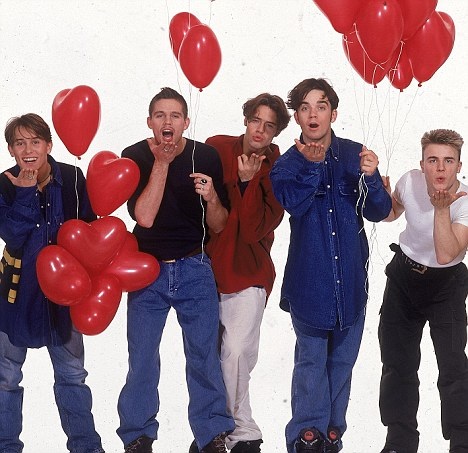 1. Keep the denim simple – No acid washes! Also keep distressing to a minimum, no holes in knees please!
2. Make sure fit is slim/skinny – Depending on comfort go for either fit, but try not to imitate above!
3. Never completely match denim – What ever you do, don't wear head to toe in the same shade.  This is not the Wild West!
4. Matching blue with black is fine – Don't listen to the naysayers. A blue denim shirt and black skinnys is a winning match!
5. Get shearling in your denim jacket – Big this season, don't miss out.
6. Selvedge is nice turned up on jeans – Makes all the difference to your look.
7. Finally, rock it all with pride!
That's a thumbs up from Robbie & SINGLETONMEETSHORSLEY!