"Strange to name a brand after fuel don't you think? But, weirdly enough, it seems right." That's what Renzo Rosso must of thought, back in 1978, the owner and CEO of by far one of the biggest players in denim, let alone fashion designing, DIESEL. Becoming a multi-billion business worldwide, Diesel has cemented itself as "the" jeans brand for the youth of today. Modern cuts and clean washes make these a huge favourite for SINGLETONMEETSHORSLEY and with the examples above, you're sure to agree. Look for styles such as; THANAZ, THAVAR, SHIONER (all shown), which are your skinny and slim fit's that you should desire. Again, (as said in one of my older posts- Double Denim) stick to clean washes, so no major fading, distressing or rips (selvedge is hugely recommended, turn ups are a style enhancer, so be on the look out). These jeans will see you through all occassions whether that be, a less formal dress down at the office, a night out with the lads or shopping with the missus.
But why stop there? If your going to buy a pair of these ,why not team them with the correct footwear? As shown, a smart shoe is definitely the way to go, brogues, desert boots and loafers are ideal. Even sneakers are a good bet,(we're not totally against trainers!) but as always, keep them vintage.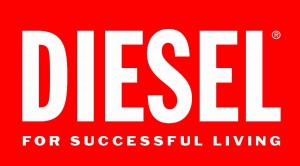 Click on our Masdings advert on the side, for a look at their selection of Diesel  jeans and get 10% off your first order!
All jeans, courtesy of www.asos.com and logo courtesy of www.fashionuncut.co.uk